Rusty Collections is introducing a new custom made-to-order Leather Pouch for your phone. Why settle for ordinary normal leather pouch that everyone has when you can go in style with a soft python leather in custom color made just for you and your phone. This leather pouch will go hand in hand with your fashion style. Python leather will be as durable as the normal calf skin, and the skin will not peel.
Please visit my site at
Rusty Collections
for more information.
The outside leather is 100% genuine python skin leather, very soft, unique, and one of a kind. Inside lining is a soft suede leather to protect your phone from scratches, and also to hold your phone firmly due to the suede characteristics.
Fitment for the pouch is tight, firm, and snug. Phone will not slip out of the pouch when the pouch is upside down, unless you deliberately shake the pouch. The pouch is custom fit just for your phone ONLY. You can't put a hard case on your phone, and then slip into the pouch, as the pouch is only made to fit your phone only.
Retail price is US$38 shipped within USA. Promotional price is US$33 shipped within USA. It would take approximately 3 weeks to complete your order when there is no ready stock available. However I will try to have ready stock available to reduce your wait time.
I am currently taking pre orders. It would take 3 weeks to deliver. You can place your orders without paying, no problem, but delivery priority will be given to those who paid in full on a first come basis.
For more information about my selling feedback, you can go to the fleabay and look under the username 'gameson'.
If you have any suggestions on colors you want to buy, please inquiry at
rustycollections@gmail.com
and it may happen.
Pictures for all iPhone/iPod leather pouch and iPhone 4 only snap on case. Pics are natural python white color.
leather pouch
snap on case
The standard colors are available for all model phones and they are the following
I. Pastel Color
a. Pink Melody
b. Brilliant Orange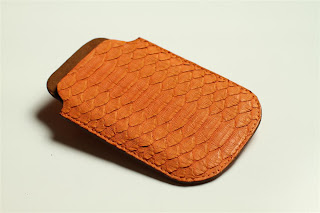 c. Chilli Red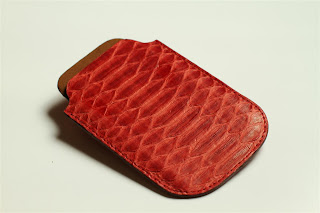 d. Midnight Blue (picture incoming, but it's a dark blue)
e. Dark Knight (this is a black)
II. Natural Python
For Natural Python, please be aware the skin motives on the pouch will not be the exact same as in pictures due to its natural motives that are different from one python to another, but be assured that the color (white natural, havana brown) will be the exact same, but the motives would be different.
a. Havana Brown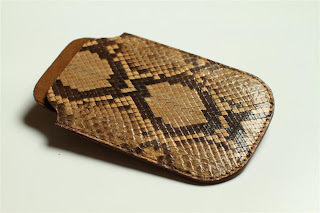 b. Natural White
III. Special Color
Special Color only comes in limited quantity, and usually this color lineup will change over time to refresh
Currently available
a. Turquoise Blue
Please note that when the pouch is brand new, it will be a bit tighter in fitment but as you use the pouch, the leather will wrap your phone and after a few days of use, it will be a snug fit, not as tight as when it's new.
For more information or inquiries, please email me at
rustycollections@gmail.com
.
Thanks
Rus
Last edited: