Administrator
Staff member
Joined

Jun 15, 2010
Messages

1,490
Reaction score

474
Location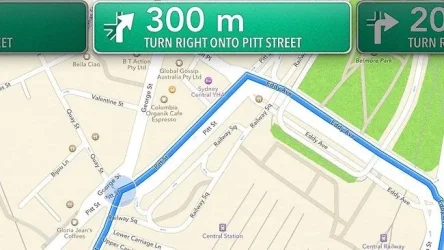 Apple upgraded the Maps App for Australian users over night "under the radar " (silent update) so it now supports turn by turn in Australia
APPLE'S turn-by-turn navigation feature in its Maps apps is finally working in Australia.
Looking up directions on the app, choosing driving directions and pressing start now displays large green boxes at the top of the display. Users can flick through the boxes to display different parts of the journey.
The phone issues turn-by-turn directions on the screen, read aloud in a Siri-style voice. Turn-by-turn navigation is only available on the iPhone 4S, iPhone 5 and iPad 2 or later with cellular data capability. If you're using an iPhone 4 then Apple Maps will calculate routes and display turning information, but it won't update automatically as you drive
Read more:
Hands on: Apple Maps turn-by-turn
Australia is understood to be the last of the major countries to receive the upgrade, which was announced at Apple's launch of the iPhone 5 and its iOS6 mobile operating system in September.
Reported by SMH Australia