Joined

Oct 3, 2011
Messages

5
Reaction score

0
Hey everyone, I just downloaded this app for my iPhone4 so here's my thread to introduce myself.
Here's my ugly mug: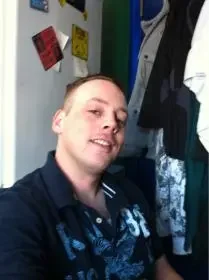 I'm 26 and live in Hamilton, Ontario, Canada. I'm a bit of a geek with electronics. Love my HDTV, iPhone, PS3, surround sound...all that entertaining stuff.
I'm really interested in the new ios5 coming out, specifically the iMessage. My last phone was a Blackberry Curve and although I find the iPhone to be so much faster in all aspects and fun to play with I really miss BBM. I met so many people from all over the world and had some really interesting convos.
Look forward to hearin from y'all on the forums