Joined

Feb 4, 2011
Messages

78
Reaction score

17
Location
Kill a Running App:
Double tap on your home button, press and hold a app, once the (-) symbol is shown, click on the (-) to close each app running in the background. If you use several apps daily, killing apps throughout the day will increase your battery life.
​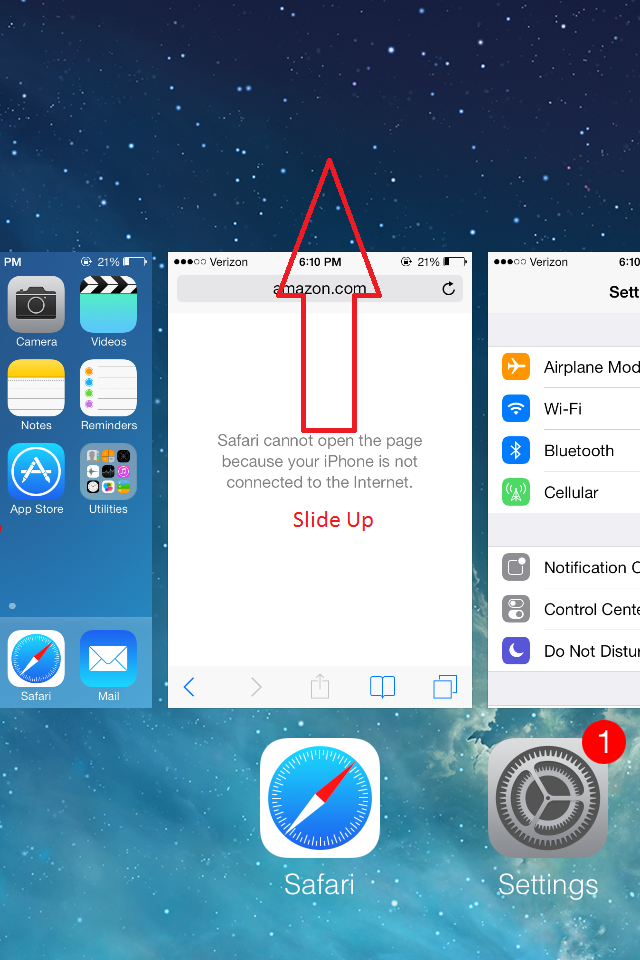 Swipe to Delete:
Swipe across text messages, email, Facebook messages, etc., once the delete button appears, tap delete. This tip works within many different apps.
​
​
Gmail Users, Swipe to Delete:
If you have a Gmail account, you have the choice to swipe to delete or swipe to archive. Go to Settings, Mail, Contacts, Calendars..tap your Gmail account, turn the slider to off if you would like to swipe to delete your messages.
​
​
Multiple Delete:
Tap Mail icon, choose All Inboxes, tap Edit in the top right corner, tap each Email you'd like to delete, tap Delete.
​
Delete All Trash:
Choose Email account's trash folder, tap Edit in the top right hand corner, tap Delete All.
​
​
Cap Lock:
Double tap the shift key, it will turn blue when cap lock is on.
​
Lock Screen Orientation:
Double tap the home button to reveal running apps, swipe your finger to the right to reveal the portrait lock and iPod controls, tap portrait lock to activate or deactivate.
​
Keyboard Tricks:
Quickly add a period and capitalize next word by tapping the space bar twice.


Touch and hold for instance the letter 'E' to reveal special characters, choose character, lifting your finger returns you to the alphabet. Note: not all letters will have special characters.


Quickly enter a number or symbol, touch and hold the ".?123" then select the key you want, lifting your finger returns you to the alphabet.
Screen Capture:
Press and hold the home button, then press the Sleep/Wake button, your screen flashes and a picture of your screen appears in the camera roll. Love this!
​
​
Focus Camera:
While shooting video or snapping photos, tap the screen where you'd like the screen to focus, the iPhone will automatically adjust exposure.
​
​
All About Your Battery:
Apple - Lithium-ion Batteries
Apple - Batteries - iPhone
Fully discharge your battery once a month by allowing your iPhone to completely discharge until it shuts off, plug it in and allow it to complete a full charge to 100% without interruption.

Otherwise it's recommended that you do not let your battery run below 20%.
​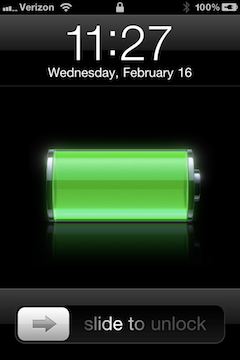 ​
Top of Page:
Tap the status bar within apps to take you to the top of the page. Very useful within, Safari, Messages, Mail, Contacts, Facebook, Twitter and many more.
​
​
Add Web Clips:
Open a webpage, tap the
to bring up the menu, tap "Add to Home Screen". When you open a web clip Safari automatically zooms and scrolls to the area of the webpage that was displayed when you saved the web clip. The displayed area is also used to create the icon for the web clip on your Home screen.
​
Share Contact:
Quickly share a contact, choose a contact, tap "Share Contact", tap Email or MMS.
​
​
Rename a Folder:
You can rename a folder by tapping and holding any app within a folder, tap the (X) to delete the previous name and rename your folder. You can move any folder to the dock to allow access to many apps from the dock, instead of just four.
​
​
Change Domains:
While using Safari and typing in your website address, you can quickly change domains, tap and hold the .com button to choose other popular domains.
​
​
​
Last edited by a moderator: