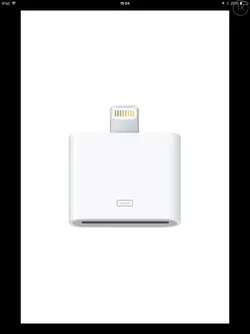 Purchased one of these 30 pin to Lightning adaptor from the Apple Store today so that I can still use my Griffin iTrip DualConnect in my work van with my new 5s.
What I am looking for now is a case that gives protection to the phone back , sides and top plus a screen protector , but leaves the bottom of the phone open to enable me to plug in this adaptor.
I don't even know if such a case exists , but I'm putting it out there in the hope that somebody on this forum has bought/seen a case such as this.
Thanks in advance for any suggestions given 😊