Joined

Jul 5, 2011
Messages

13
Reaction score

0
Smart Target (Rock Sliders Lite) is now available for download so the full version,
Rock Sliders
, is on sale for
$0.99
!
Try Rock Sliders Lite here:
Smart Target (Rock Sliders Lite) for iPhone, iPod touch, and iPad on the iTunes App Store
Promo Code:
1of5 YPP947JTJKFE
Please let us know if it is taken or if you take it so I can post another one!
Description
:
The game, Smart Target, is an arcade action puzzler that involves finger skills and strategy. Smart Target is a unique mix of shuffleboard, curling, and arcade puzzler with different special power rocks, ninja stars, warps, and some rock paper scissors thrown in. Kids and adults alike will enjoy the strategic aspect of the game figuring out which type of rock to use in specific situations.
Tap, flick, knock, and bounce your way to victory! Use special power rocks to knock, bounce, repel, attract, and cut your way through the many unique challenges.
You can play with one hand using Easy mode and the tap of a finger. This is great for gamers of all ages especially kids. Earn stars and unlock the different challenges through the arcade Play mode. Also, you can play strategic games against your friend in Versus mode; if you ever need to break a tie with Rock Paper Scissors, you've found a fun new way of doing it with Smart Target! Compete against a simple AI in the arcade Play mode. Use your wits and finger flicking skills to complete many challenges.

Features:
* 20+ Challenge levels!
* 5 Versus battles!
Get even more levels in the Full Version, Rock Sliders!
So simple even kids can play and it's fun for all ages so give it a try!
FREE Version: Contains mostly easy levels of the full version. If you really like it, try the full version!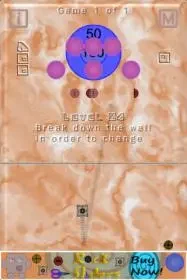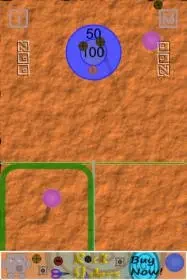 Watch the game trailer in HD on YouTube: [ame="http://www.youtube.com/watch?v=XHfttIwI8pY"]Smart Target (RockSliders) Trailer[/ame]
Last edited: