Hi!
New 'Weather Circle' app with a novel interface controlled by gestures.

https://itunes.apple.com/gb/app/weathercircle/id886639703?mt=8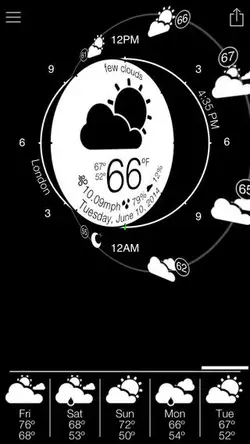 Some features:
Forecast climatological evolution for the coming hours and for the next 5 days.
Customizable interface
12h/24h and ºF/ºC
Easy share
Local time for cities
Sunset & Sunrise
Universal iPad & iPhone

Check the video for iPad:


Thanks for reading!!
Last edited by a moderator: