I learn object-c for half year.and it is very hard for me. but after six month.I finished my first game.It is real easy game. but spent my a lot of time. I think it is just a begining. I will work hard and learn more. I think I will build more good games. I belive!
The game called Crunching,this is the introduce:
Challenge the destruction of the fastest speed. This is a easy game but you must try you best. Then you can get the all titles and the best score. ps: please do not do such a thing in the supermarket. This is my first game in App Store. So it is not perfect.If you have any ideas about this game please contact me.
If you like it. I will send you gift code for first 10. Thank you . hope you like it.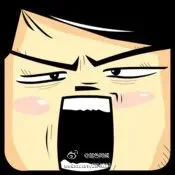 Download from itunes:
App Store - Crunching