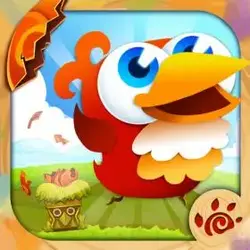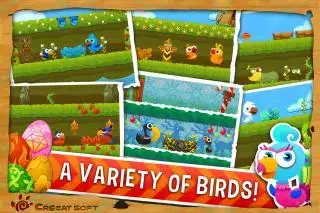 Amazon:Bird Island
Appstore
https://itunes.apple.com/app/id583827089?mt=8
Description
"Do you love birds?"
Would you like to create a beautiful island of yours which is filled with cute birds.
Amazon is giving you a chance to create the happiest island that you can ever imagine it to be!!
Hatch various colored birds, grow them and evolve them on the island!
Mate birds and discover rare birds!
And show your beautiful island and your new birds to your friends!"
FEATURES
- FREE TO PLAY
- Decorations for the Island with cute buildings.
- Mating system which helps to discover new birds.
- Beautiful bird songs and cute motions.
- Unique birds of different looks and various colors.
- Farms that grows many crops and let you harvest crops to feed birds.
- Birds will go on explorations to find treasures at the Exploration cave.
- SNS which helps you to visit your friends' islands and lets you send or receive gifts with GameCenter and Facebook friends."
Like us on Facebook for the latest news:
[Moderator edit: Removed link to social networking site. Please read our rules. Thanks.]
Customer Reviews 4.5
H.jina
:Soooooo lovely birds! Ilove it
InceptionLevel
:Love this game.Bird are so cute and lots of fun and very addicting!!!
Sirriana
:Love this game but seem to be stuck lvl7 and tried tons of combos no cloud bird and until I get that I can't get new birds :/
Senior Biscuit(JB)
:This game is fun and addicting! Still trying to get the cloud bird
Last edited by a moderator: