Hi everybody!

We're proud to announce our new app, Habbits!


Forget about boring lists, Habbits will lead you through the world of everyday tasks with small creatures living in your phone!
Habbits is the name of mobile application that manages your daily tasks. Although it may seem that Habbits are made for women and kids, everybody adores them! Gaming features will make everybody smile and definitely make your day
Maintenance of habits requires discipline and strong will. It's not easy to stick to the planned route but Habbits will help you maintain your habits.
Application is simple to use, but rich with features. Each task is defined by its Habbit, name, action, repeating days and alert time. Fun starts with task completion. Each finished task creates opportunity to play with Habbit associated to that task. Therefore, cute kitty, bunny, bear, dog and owl just wait for you to be diligent
They will listen to you and repeat your words in a funny way. While you'll be working hard and finishing tasks, your Habbits will grow. Marking the task finished will make associated Habbit more mature, starting up from a baby to full grown Habbit. But that's not all! Cute ladybug will help you cracking an egg on the playground. You'll have to find out yourself what's in the egg
Application is available free of charge. Two Habbits, bear and rabbit are available uppon a start and kitty, dog and owl can be purchased for 0.99 USD (all three of them). Buying additional Habbits package will unlock push notifications feature.
More details and links:
iTunes: http://itunes.apple.com/us/app/habbits/id500576449?l=hr&ls=1&mt=8
Web: http://www.habbitsapp.com
Facebook: http://www.facebook.com/habbits
Twitter: @habbitsapp https://twitter.com/#!/habbitsapp

YouTube: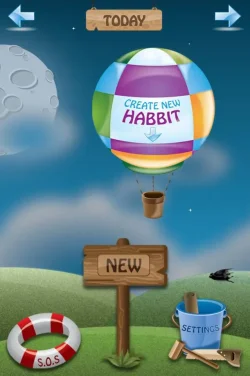 Hope you'll give Habbits a chance
Last edited by a moderator: