Joined

Nov 6, 2013
Messages

1
Reaction score

0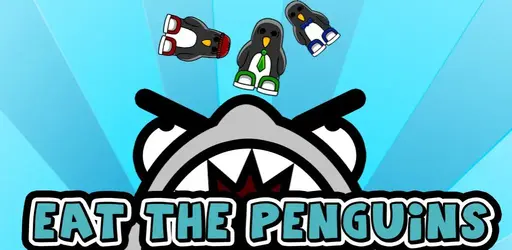 App Store:
https://itunes.apple.com/us/app/eat-the-penguins/id734335157?ls=1&mt=8
Amazon App Store:
Amazon.com: Eat The Penguins: Appstore for Android
Hi everyone my new game has just be released! Could someone please check it out and give me some feedback please??
Promo codes:
3R7TAH7T6KHM
MLP6K4N349KY
LWTA7FMEYAMW
PJ63XKEMKHH4
AFWYHAP76HFW
Description:
Looking for an addicting game to play? Want to take your mind off things? Well you have come to the right place! "Eat the Penguins" is just the game you are looking for! Get your adrenaline pumping as you are about to start jumping for your life!
Eat The Penguins is a game in which you are a shark and you must survive starvation and hunt down as many penguins as possible. Sounds easy? Well there is a catch… Penguins are staying well aware from you up on icebergs that are varying in sizes so you are going to have to learn to jump up high if you want to fill your stomach! Still sounds too easy? Human traps and floating objects will also hurt you so you will have to be ready to jump at any moment. Oh, and before I forget: watch out for flying animals!
The game is divided up in three modes:
•Starvation – Food is running low and your appetite is growing! Eat as many penguins as possible before you starve!
•Penguin Hunt – Your aim is to hunt down as many penguins as possible. However you need to be careful at what you do as you only have three lives!
•Time Trial – Survive as long as possible without encountering obstacles. Be careful as you only have one life so use it carefully!
$$$ This is a special STARTING PRICE that will change as soon as the next update is released (which will be in the next few days). Grab up this offer before it is too late! $$$
Screens: