No 1
Angry Bird Star Wars
Angry bird games are well known as popular mobile games. Angry Bird Star Wars is a new one whose background is in a galaxy far, far away. A group of desperate rebel birds faced off against a galactic menace: the Empire's evil pigtroopers!
Angry Bird Star War Iphone App Store address:
http://itunes.apple.com/us/app/angry-birds-star-wars/id557137623?mt=8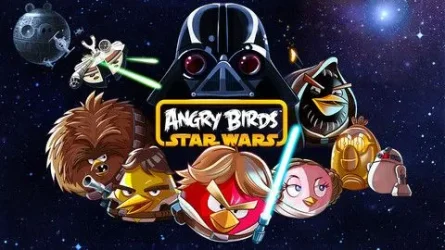 NO 2
Pixel Hunt


Pixel Hunt is an interesting puzzle game of numbers and pixels. In Pixel Hunt, the goal is to color some of the cells black according to the numbers given at the side of the grid. Images will reveal after solving the puzzles using clues of numbers.
I knew this game from my best friend, who is very smart. He likes those fun games that require logic reasoning and problem-solving and Pixel Hunt is a perfect game for him.
If you like numbers and logic games, you will be happy to play Pixel Hunt. You will finally discover those surprises behind those puzzles, because you are smart.

http://itunes.apple.com/us/app/pixel-hunt/id576197855?mt=8