iPhone Forum
​
Welcome to iPhoneForums.net - The Premier
iPhone Forum
and fan site dedicated to the one and only Apple iPhone. Our community one of the best resources for all iPhone News, iPhone Questions, iPhone Help, iPhone App Reviews and general iPhone Discussions. The first step would be to
REGISTER
so you can take advantage of all the features we have to offer. Registration is free and only takes a few seconds! Be sure to checkout these areas of the site:

iPhone News - View the latest iPhone News


iPhone Forum - The main iPhone Forum with thousands of discussions


iPhone 5 Forum - Discussions for the iPhone 5, iPhone 5S, and iPhone 5C


iPhone 6 Forum - Discuss the all new Apple iPhone 6


iPhone Apps - All iPhone App discussions here


iPhone Games - All iPhone Gaming talk here

iPhone Jailbreaking & Hacking
- Discussions for hacking, unlocking, jailbreaking your iPhone.
​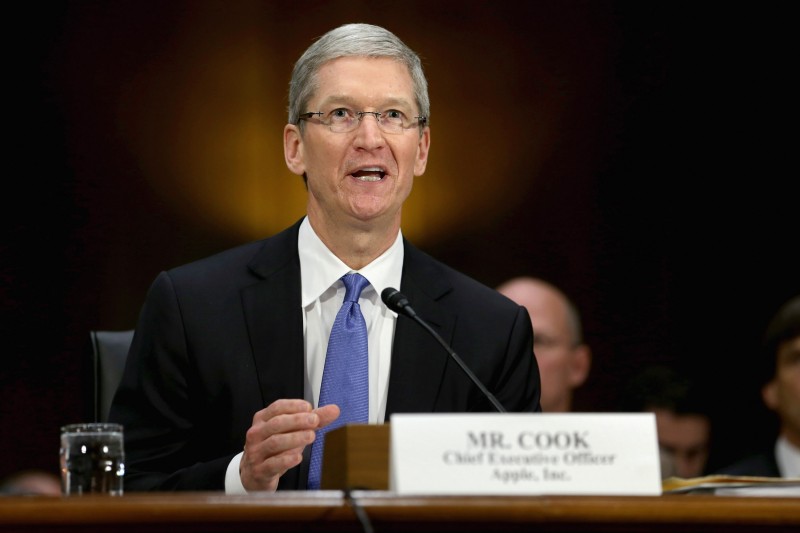 ​
Apple has officially closed fiscal years 2014 on with some amazing financial results for the company. Just as expected, the company had another record setting quarter, with $8.5 billion in net profit on revenue of $42.12 billion, mostly thanks to the hugely popular iPhone.
For the quarter ending Sept. 27, Apple managed to sell 39.27 million iPhones, which is a new quarterly record and up from 37.79 million units a year ago. Without a doubt, the new record has been fueled by the new iPhones which are finally featuring the much-coveted bigger display.
Mac sales have reached 5.5 million units in the three-month period, also a new all-time high and more than a million compared the September 2013 quarter.
However, iPad sales for the quarter were at 12.3 million, which represents another year over year decline from the 13.1 million amount a year ago. The decrease isn't that big, but it shows that demand is slowly fading away and Apple needs to do something about this.
With the new iPad Air 2 and iPad mini 3 already launched and cheaper previous-generation iPads still on sale, maybe Apple can change this until the next earnings call. Tim Cook said the following about Apple's last quarter in fiscal 2014:
:Our fiscal 2014 was one for the record books, including the biggest iPhone launch ever with iPhone 6 and iPhone 6 Plus. With amazing innovations in our new iPhones, iPads and Macs, as well as iOS 8 and OS X Yosemite, we are heading into the holidays with Apple's strongest product lineup ever. We are also incredibly excited about Apple Watch and other great products and services in the pipeline for 2015."
For the first fiscal quarter of 2015, Apple says revenue should be between $63.5 billion and $66.5 billion, and gross margins between 37.5 percent and 38.5 percent. Apple Chief Financial Officer Luca Maestri also shared his input:
"Our strong business performance drove EPS growth of 20 percent and a record $13.3 billion in cash flow from...
​
Despite naysayers and some problems related with the new iPhones 'bendability', the iPhone 6 and the iPhone 6 Plus are enjoying tremendous success. At the latest earnings call, Apple boss Tim Cook said that supply and demand for the new iPhone 6 and 6 Plus are "not on the same planet" and may not reach a balance until next year. Here's what more he added:
"We're not nearly balanced, we're not close, we're not on the same planet. That said, I'm really confident that supply is going to be great and that's the reason you see incredibly strong guidance that we're giving [for next quarter]."
Apple has record-breaking first weekend sales of 10 million units in September, so by now it's pretty clear that the iPhone 6 and the iPhone 6 Plus represent a huge success for Apple.
As a matter of fact, sales are stronger than even Apple anticipated. Now, the company has to balance supply with the huge demand. But that's perhaps the nicest problem to have when you're in a business like this.
Source: Apple
​
MacRumors reports that fans attending Game One of the MLB World Series at the Kauffman Stadium in Kansas City will be able to use Apple Pay on their iPhone 6 and iPhone 6 Plus to purchase food and beverages from the concession stands. The facility will also be available at AT&T Park in San Francisco. This early-adoption of Apple's payment system occurs as a result of a partnership between MLB Advanced Media and MasterCard.
MacRumors notes that Major League Baseball is an Apple Pay app partner, with Apple Pay being built into the At the Ballpark app. Also, fans will be able to use Apple Pay to buy single-game tickets for the 2015 MLB season when they go on sale in November.
Source:
Royals and Giants Stadiums to Accept Apple Pay for Concessions During World Series - Mac Rumors
​
Apple is beginning to get into the health and fitness market with the HealthBook features in iOS 8 and that upcoming Apple Watch. So it was a bit of a surprise when our favorite fruit company decided to announce McDonald's first, as a location that would support Apple Pay, at the September keynote.
All jokes aside, YouTube user John Ross decided to visit a McDonald's location after updating to iOS 8.1 and setting up Apple Pay. It seems the service is as easy to use as Apple said it would be. After setting up Apple Pay, Ross pops open Passbook, orders his food, then waves his iPhone 6 Plus over the point-of-sale system while having his thumb on Touch ID. The POS system then reads his payment through the iPhone 6 NFC chip and the payment is processed then complete. Easy peasy.
Apple Pay is currently only supported by the iPhone 6, iPhone 6 Plus, iPad Air 2, and iPad Mini 3 running iOS 8.1. However, the new iPad Air 2 and iPad Mini 3 are limited to online Touch ID purchases and not in-store, as they do not have an NFC chip. But come on, there would be nothing more awkward than waving a 9.7-inch tablet over a point-of-sale system at a McDonald's.
​
On Monday, Apple released the iOS 8.1 update to the public, which finally brought Apple Pay into the hands of users across the United States. Apple Pay allows user to make purchases in-store using Touch ID and NFC, which is built-in to the iPhone 6 and 6 Plus, or limited to online Touch ID purchases with the iPad Air 2 and the iPad Mini 3.
It is no surprise that Apple would be the first to update its
Apple Store application
to support Apple Pay payments. Folks running iOS 8.1 on supported devices can now launch the app, choose what to purchase, then simply hit the "Buy with Apple Pay" button, and use Touch ID to scan their fingerprint for confirmation.
The Apple Store app is not alone in the Apple Pay world, physical Apple Stores are also beginning to use Apple Pay as a payment method as well. The Apple Store app would be a good place to start if you are new and just beginning to get used to the new system, but if you're not looking to make an Apple purchase today, plenty of gas stations and drug stores support NFC transactions with the iPhone 6 and 6 Plus.
​
Here's a story that might tug at your heart-strings a bit. It seems that Apple's Siri is helping some folks out in ways you wouldn't have imagined. While most of us use Siri to find the nearest restaurant, or give us updated flight information, or any other mundane, yet important tidbit of intel, one young autistic boy named Gus, counts Siri as his best friend and virtual "sidekick."
A New York Times author named Judith Newman recently wrote about her experiences watching her 13 year old autistic son converse for hours with Siri. She points out several different ways that Siri has added value to the young boy's life. One is that Siri will always be able to patiently converse with him regardless of how long he converses on the same subject. Sometimes Siri may not be able to give Gus a precise answer, but he even enjoys her responses when she can't answer all of his flood of questions.
The second way that Siri helps out Gus in an unconventional way is that Siri actually requires him to enunciate properly to be able to answer the question correctly. This serves as a pseudo-speech therapist, and Newman has noticed that after her son has spent time with Siri, she has longer and better conversations with her him than ever before.
That ties into the third unusual thing that Siri improves for Newman's son. Because Siri tries to tackle conversations in a polite manner and encourages that same type of politeness, it indirectly has helped Gus develop his social skills as well. This is another reason he is interacting with his mom and others better than before.
Here's an example given of just one of these interesting conversations that Newman's son had with Siri,
​
In a previous post, I was sharing with you how you can
set up Apple Pay on your iPad
, a big feature that has been made available with the latest iOS 8.1 software upgrade.
And now we're having a quick look at some other new features that are making their way in the latest update.
Apple iOS 8.1 includes bug fixes, functionality for several Continuity features, the iCloud Photo Library, Apple Pay and the return of the Camera Roll, along with other minor improvements.
Continuity
With the new
Continuity
feature, users can easily switch between their iPhone, iPad and Mac or use them together.
Handoff, Phone Calling, Instant Hotspot and SMS from any device
are the main features that Continuity brings. With 'SMS from any device' feature, you will be able to send and receive SMS/MMS text messages from your iPad or Mac.
Also, in the chat bubbles, Apple differentiates iMessages with blue backgrounds and standard SMS messages with green backgrounds. Instant Hotspot will allow your iPad or Mac to connect to the personal hotspot on your iPhone if it is in your proximity.
With the new
iCloud Photo Library
, users will be able to save pictures and videos to their iCloud account. iCloud Photo Library will be accessible through any iOS device or through the iCloud website.
Apple iOS 8.1 will include bug fixes and the return of the Camera Roll, as well.
As originally posted by Radu over on iPadforums.net: iOS 8.1 Launches Today Here are the new Features it Brings Apple iPad Forum
Source: Apple