Apple iPhone Forum
​
Forbes' Gordon Kelly has been speaking to renowned Apple leaker Sonny Dickson, and during the chat Dickson dropped a couple of big new rumours about the forthcoming iPhone 8, which is due for release this year.
Firstly, Dickson says that all three of the new iPhones to be released this year (and Dickson agrees with other experts that there will be three phones) will all have a new "Tristar 3, Hydra" chip controlling the charging port. This means that, as Dickson says "In normal people words…[it] will include fast charging."
Secondly, Dickson told Kelly that only the flagship iPhone 8 will have the new Tap to Wake feature, which enables you to tap your phone screen and instantly preview your notifications. Apparently, despite this being a standard feature in many basic Android phones (such as the pictured Google Pixel), the iPhone 7s and iPhone 7s Plus will not be getting this feature.
However, Dickson also points out that these are simply Apple's current plans, and they may well change, as Apple still has a while before it finalises the details of the forthcoming iPhone range and has been known to change its plans at the last minute.
Source:
Massive iPhone 8 Leak Reveals Essential Upgrades

​
MacRumors writes that in honour of the forthcoming Chinese New Year celebrations on January 28, the year of the Rooster, Apple will be giving away the latest red Beats Solo3 Wireless On-Ear headphones for one day only.
The special sale event will start on January 6 at 8:00 a.m. local time, and will only be available in the following territories: China, Hong Kong, Singapore, and Taiwan.
In order to get a pair of the fetching red headphones completely free, you must be in one of the above-named countries, and must also purchase either an iMac, MacBook, MacBook Pro, MacBook Air, or Mac Pro. The late 2016 MacBook Pro with Touch Bar is not included in the offer, however.
iPhones are also eligible, including the iPhone 7, iPhone 7 Plus, iPhone 6s and iPhone 6s Plus.
Aside from this limited-time giveaway, Apple has also launched a New Year's gift guide, including special Chinese New Year products in red and gold, including a lion dance LionBot kit, a limited DJI Phantom 4 drone, and a Chinese New Year iPhone 7 case made by Tech21.
Source:
http://www.macrumors.com/2017/01/02/apple-chinese-new-year-event/
​
9to5 Mac reports on a new rumour today from sources in Apple's Chinese supply chain via Economic Daily who say that Apple Watch Series 3 will be made by Quanta, and will be released in the third quarter of 2017. The source says that this will not be a major upgrade from the Apple Watch Series 2, with very few new major features, although there will be improvements in performance and, in particular, battery life.
According to the report, "improving battery efficiency is Quanta's main task for the new Apple Watch and its other hardware will not see much change."
The design of the new watch is said to be very similar to that of the Apple Watch Series 2, and, indeed, the first Apple Watch. However, it could be said that for a classic item such as a watch, rather than the ever-changing iPhone design, there's not that much that needs to be done in terms of dramatically changing the exterior, whereas finding a way to greatly extend the battery life would be a much more significant development.
Source:
https://9to5mac.com/2017/01/03/repo...er-of-2017-main-focus-on-better-battery-life/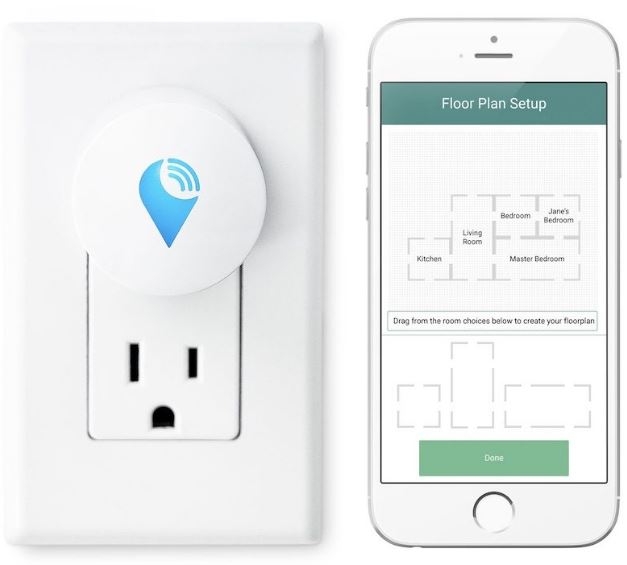 ​
CES starts this Thursday, so expect lots and lots of new tech gadget announcements this week, with companies already vying to launch their new products before everyone else. MacRumors reports on TrackR's announcement today of a new home-mapping smart plug designed to use with its updated Bluetooth tracking device range.
First up we have the TrackR pixel, which is the cheaper alternative to the aluminum TrackR bravo already available. Just as with the bravo, you can attach the pixel to a personal item that you want to keep tabs on, such as a keyring, for example, and then find it via the accompanying iOS app. A GPS locator will direct you to the item. And should the TrackR be so far away from you as to be out of range, the company has a "crowd GPS network" of anonymous users who will help you to find your item.
The TrackR wallet has also been updated to a 2.0 version. It now looks very much like a credit card, and TrackR says that it is the "thinnest item-finder on the market." It works in the same way as the pixel, enabling you to track it over close-range Bluetooth via the iOS app, or at long-range via the aforementioned crowd-sourced discovery.
All of the above mentioned TrackR's devices come with a replaceable battery that should last for around one year.
The TrackR atlas is a brand new product from the company. It's a smart plug that will map out your entire home when inserted in a wall outlet and will then indicate the exact location of any connected TrackR via the accompanying app.
Source:
http://www.macrumors.com/2017/01/02/trackr-new-devices-smart-plug/
​
BGR writes that well-sourced Apple leaker Sonny Dickson has been tweeting about what we can expect from iOS 10.3, including some very interesting new features that he says are included in the update.
Dickson says that Apple will be releasing the first iOS 10.3 beta to developers on January 10, and that it will include a new "Theatre" mode that will have its own popcorn-shaped icon in the Control Center.
Unfortunately that's pretty much all the info that Dickson is able to impart about the rumoured Theatre mode at the moment, so let the speculation begin as to what it might actually mean! It's possible that it is some sort of addition to the current "Do Not Disturb" feature to be used when in a movie theatre or when seeing a stage show. Or, possibly more likely, it could be a version of the rumoured "Dark Mode" that Apple was revealed to have been working on during development of iOS 10, but which has yet to arrive. Indeed, Dickson himself told 9to5 Mac that he believes it to be "an enhanced version of Dark Mode."
Sources:
http://bgr.com/2016/12/31/ios-10-3-rumors-theatre-mode-dark-mode/
http://www.idownloadblog.com/2016/06/20/ios-10-dark-mode-rumor-settings-app/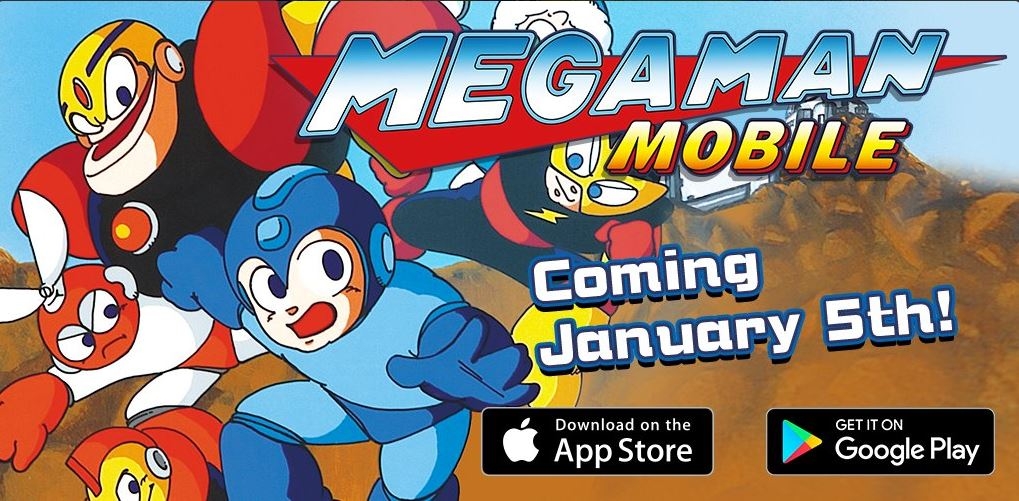 ​
Touch Arcade reports that Capcom has just announced in an official Tweet that episodes1-6 of the classic 8-bit NES Mega Man games will be arriving on iOS on January 5 in the US and January 6 in Japan. The game's worldwide release date has yet to be confirmed by Capcom, but it is likely to be very soon after these first two release dates.
The individual games will cost $1.99 to buy each. Capcom says that all six games have been "optimized for the mobile devices with adjustments to game speed." Here's Capcom's official word on what fans can expect from the Blue Bomber's return to iOS.
Sources:
http://toucharcade.com/2016/12/30/mega-man-1-6-releasing-for-ios-and-android-on-january-5th/
http://toucharcade.com/2016/12/19/mega-man-mobile/
​
According to a report in China's Economic Times Daily, via MacRumors, Apple AirPods maker Inventec has increased production capacity at its plants in Shanghai, China, in order to cope with strong demand for the product. The plants are also said to be working overtime to keep up with demand.
On his recent visit to the floor of the New York Stock Exchange, Apple CEO Tim Cook told CNBC that the AirPods were "a runaway success," adding that Apple was making them "as fast as we can" in a bid to cope with demand. And while Cook did not give any hints about actual sales figures for the earphones, a good indicator of demand is the fact that if you want to order a pair online from Apple's website you can expect to wait 6 weeks for them to arrive.
Neither Apple or Inventec or Apple have commented on the story.
Source:
https://9to5mac.com/2016/12/30/airpods-supply-inventec-increasing-capacity/
​
MacRumors reports that according to a new report in DigiTimes, sources in Apple's Taiwan supply chain say that Samsung Display is rumoured to be Apple's exclusive supplier of 5.8-inch OLED displays for next year's top-of-the-range iPhone.
We've been hearing similar rumours at various points this year, with the Korea Herald saying back in April that Samsung would be Apple's supplier of OLED panels in 2017.
This source also reiterates other previous rumours saying that only the 5.8-inch flagship iPhone will have an OLED display next year, with the 4.7- and 5.5-inch models both having TFT-LCD screens rather than OLED screens.
Global shipments of between 60 million to 70 million are expected for the 2017 OLED iPhone.
The Taiwan-based source said that Samsung will be able to supply a maximum of 20 million units per month.
Meanwhile, another DigiTimes report today said that Wistron is thought to be another prospective iPhone manufacturing partner for Apple next year, joining Foxconn and Pegatron.
Source:
http://www.macrumors.com/2016/12/29/samsung-again-rumored-oled-displays/
​
According to a new report from Nikkei, via MacRumors, Apple is set to cut back iPhone production by 10% from the first quarter of 2017 due to "sluggish" global sales of the iPhone 7 and iPhone 7 Plus in particular.
While Apple was expected to capitalize on Samsung's recall of its Galaxy Note 7 phone earlier in the year, analysts say that Apple failed to do so because the iPhone 7 line was lacking in terms of "compelling features." Possibly Apple was aware that the phones had not sold as well as expected way back in September when it didn't disclose the first weekend sales figures for the iPhone 7 and iPhone 7 Plus.
Apple actually experienced the same problem with sales of the iPhone 6s back at the end of 2015, but that had more to do with a backed-up stockpile of iPhone 6s inventory, hence Apple lowering output of the iPhone 6s in Q1 2015.
Source:
http://www.macrumors.com/2016/12/30/apple-reduce-iphone-7-production/
​
According to new figures from mobile analytics firm Flurry, via AppleInsider, Apple devices enjoyed a 44% share of all device activations this holiday period, which was more than twice the amount of devices activated by Samsung, which had a 21% share. Huawei came in third place, a long way behind the top two, with 3%.
Flurry's figures also show that larger phones and phablets, such as the iPhone 7 Plus, are just as popular as ever, making up 37% of device activations, an increase of 10% from last year's 27% share.
Overall, though, medium-sized phones ranging from 3.5 and 4.9 inches, such as the iPhone 7 and the iPhone SE, are the most popular of all, although their share actually dropped to below 50% to 45% this year.
As far as tablets are concerned, Flurry's figures show that their popularity continues to fall, down to 17% from 18% last year.
Apple is due to announce its December 2016 quarter results, which will be the first full set of results since the iPhone 7 was released, at the end of January 2017. It's expected that Apple will report its strongest ever iPhone sales, possibly reaching as high as 78 million units sold.
Source:
http://appleinsider.com/articles/16...ctivations-this-holiday-as-samsung-data-shows